Benchmarking
Comparisons create a driving force and best practice. 450 real estate companies spread over 8 countries. Local to international. Data-driven benchmarking is an important part of change and improvement work and leads to faster results.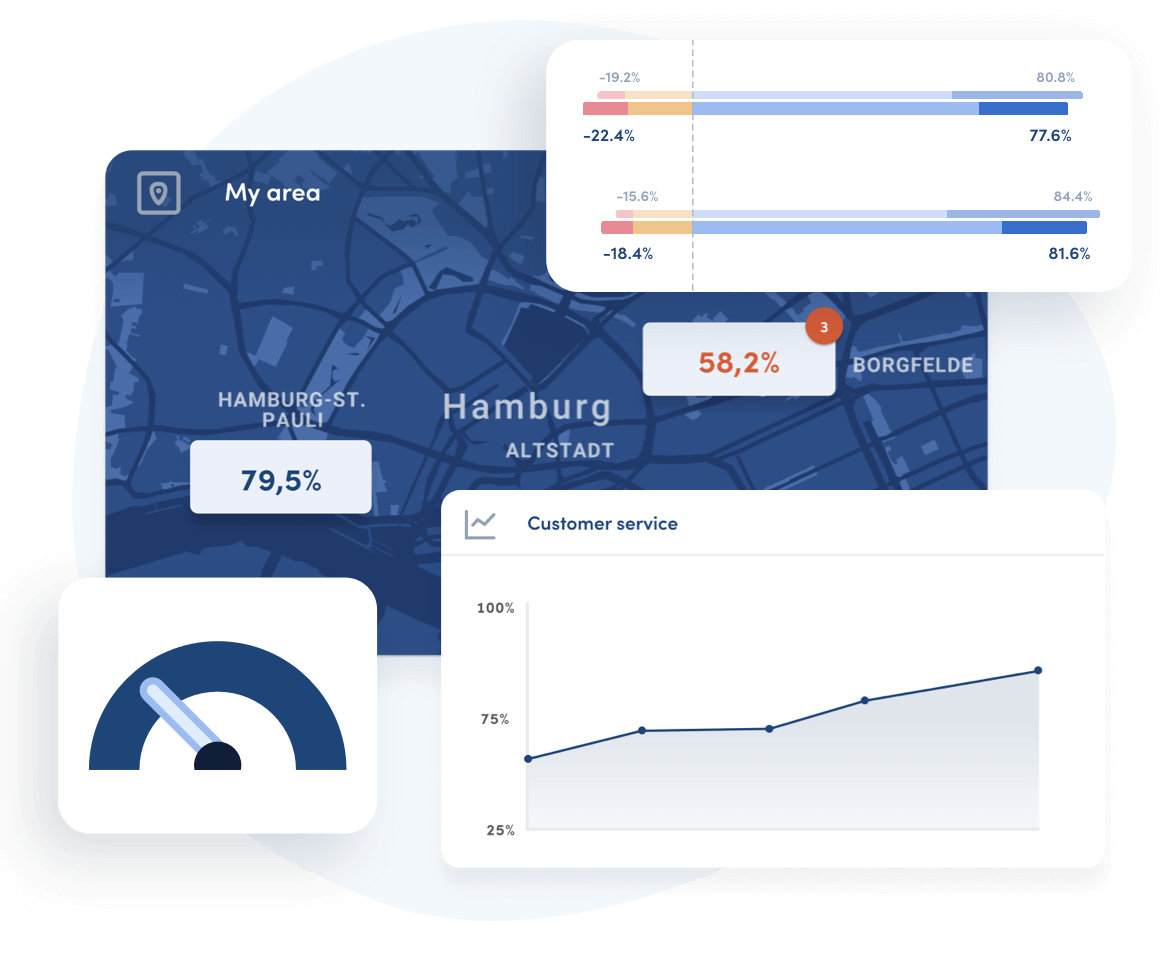 A key component in improvement work
What is a good result? What is a less good result? Where do we stand today? What are our goals and how will we achieve them? Benchmarking plays an integral part in change and improvement processes and can be used to identify improvements in your operations and develop best practice.
housing and real estate companies in
countries.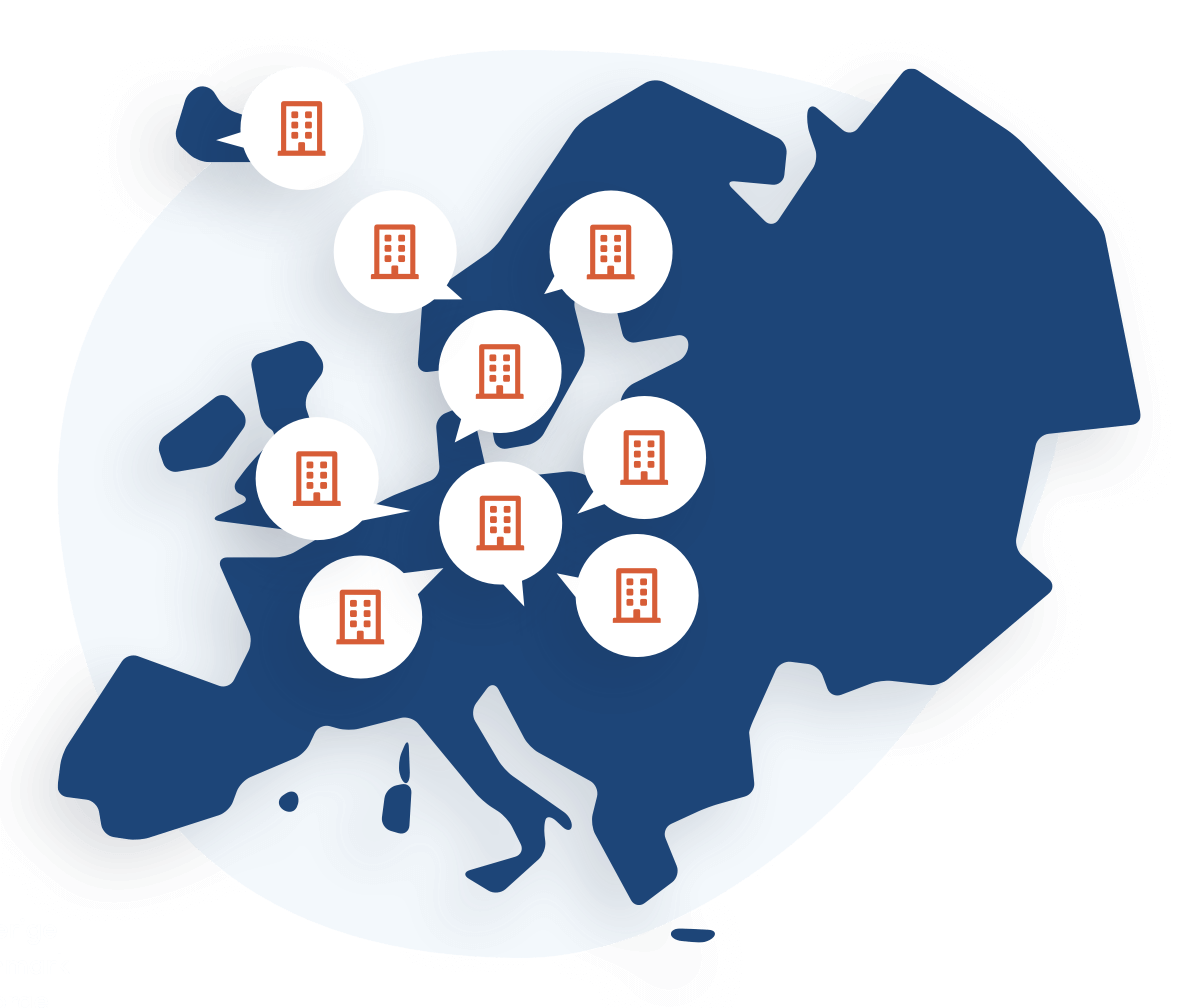 Benchmarking creates a driving force and engagement
Benchmarking plays a major role in our efforts to help the housing and real estate industry as a whole develop customer orientation. When all our clients continually compare themselves with each other, a strong driving force is created, both internally and for the entire industry.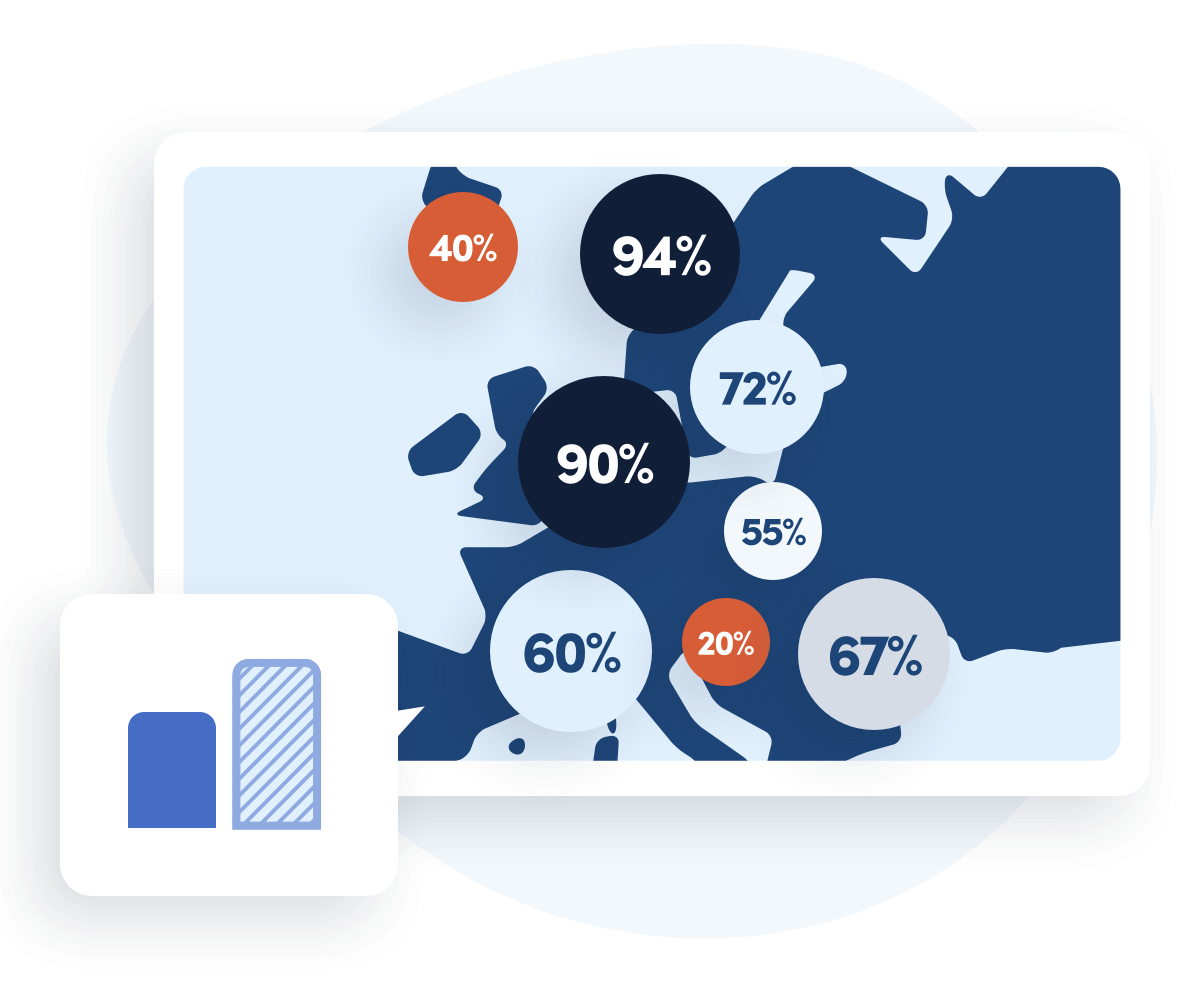 Unique benchmark for the real estate industry
Each year, we receive information and responses from hundreds of thousands of tenants in Europe through customer surveys. We now collaborate with over 450 housing and real estate companies, which means we can offer a unique benchmark against other players in the industry.
Internal benchmark
The results from your own residential areas and properties are compared so that you can quickly see in which areas they have been successful and in which areas there is potential for improvement. An internal benchmark creates best practice for your organisation.
External benchmark
Comparisons with the industry and other companies in the same (or different) size category and a similar position. How courteous is our service? How good are our external contractors and are they good value for money? What is a good result for a company in our size category or region?
Get insights on different levels
Thanks to our huge database, we can provide comparative figures in many different areas and on different levels. This means that we can support many different specialisations in the housing and real estate industry by providing information, statistics and data that help with decision-making. We tailor benchmarks at local, regional, national and international level. The comparisons can also be broken down on all levels (indices, sub-indices, issues, company size, form of ownership, area type, etc.).
Trends and industry development
With our method of presenting the results, you can also easily identify trends over time and make comparisons on many different levels and between parameters. As an individual client company, you can choose the information you wish to have presented in Analytics. We have aggregated industry data including development trends for various issues, indices and sub-indices from 2005.