Increase profitability with customer-driven insights
We help real estate companies make smarter decisions
Data-driven analytics for the real estate industry

Measure and monitor customer experience in real time

Benchmarking against 450 real estate companies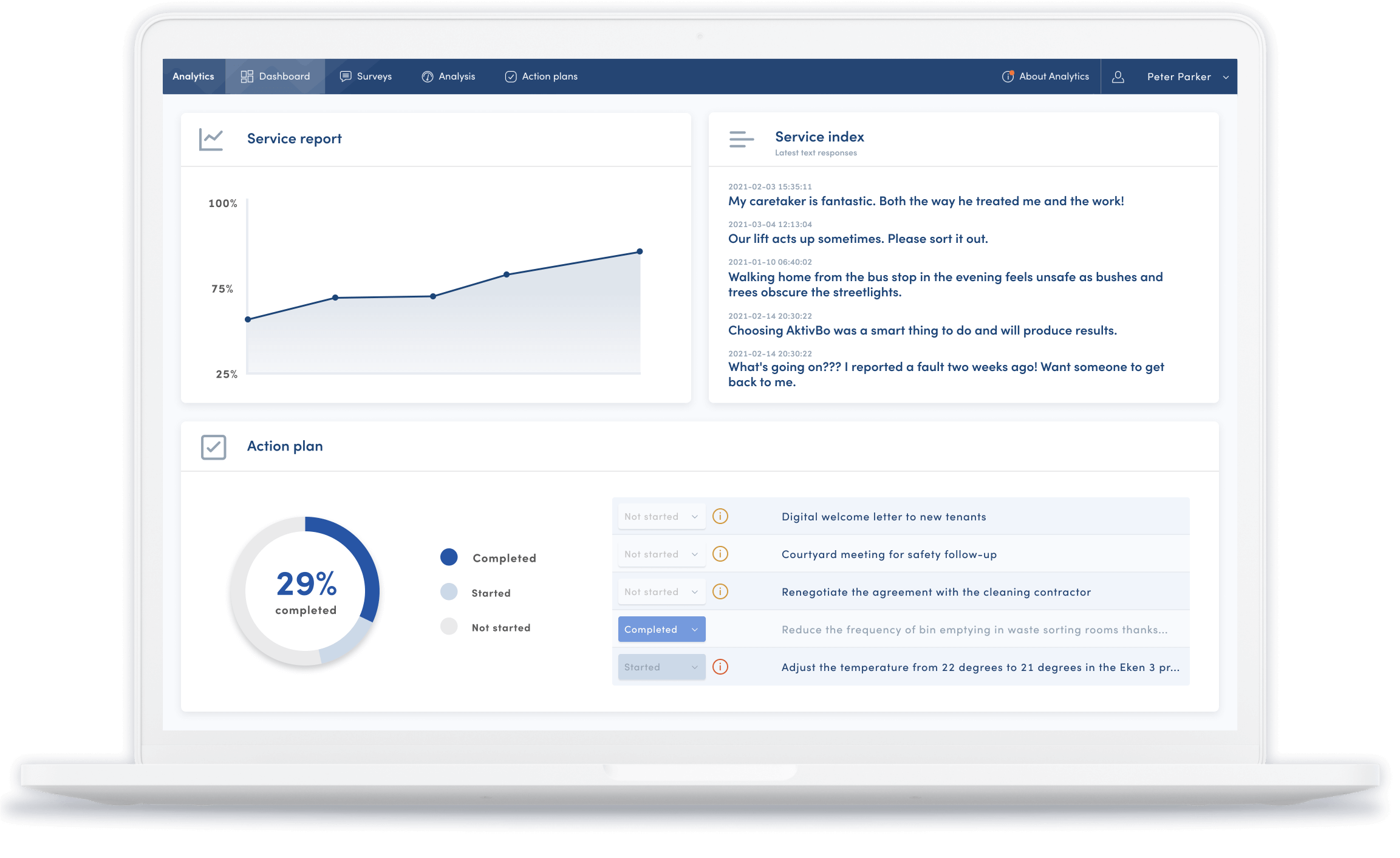 AktivBo Analytics
An analytics platform tailored for the real estate industry that makes it easier for everyone in your organisation to set the right priorities and make better decisions. Monitor your tenants' experiences in real time, analyse and act on the right insights. We provide real estate companies with a full range of support from surveys and data collection to customer-driven improvements.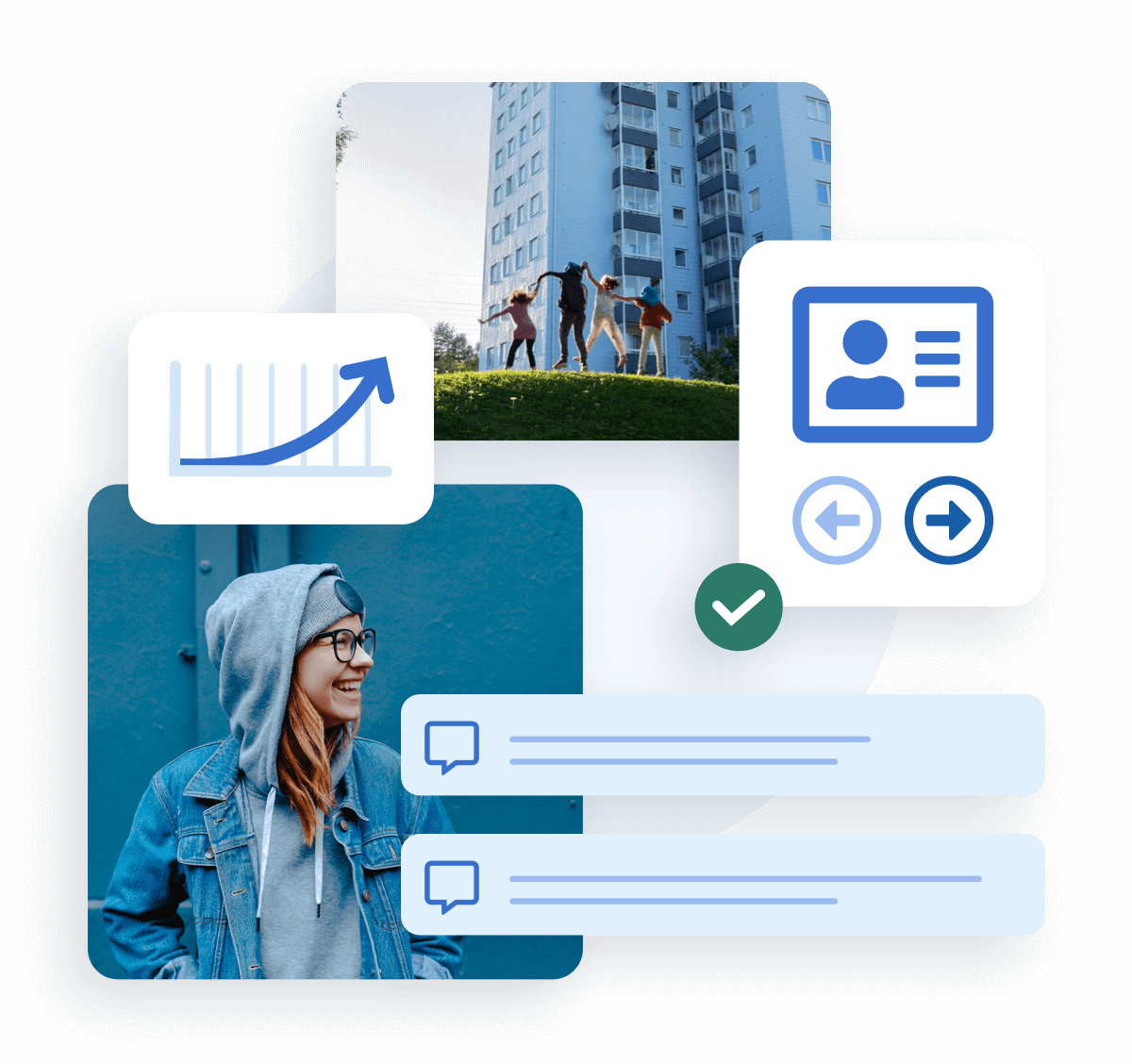 Tenant Experience
It pays off to have satisfied customers. With the support of customer surveys, we help real estate companies continually monitor and improve all key points of contact in the customer journey. A customer-driven approach is a prerequisite for improving the overall tenant experience. Through a close partnership, AktivBo provides operational and strategic support in the process of improving the overall tenant experience.
Benchmarking
Comparisons create a driving force and best practice. With over 450 real estate companies spread over 10 countries as clients, we have the industry's largest and most cutting-edge benchmark in customer satisfaction. From local to international benchmarking.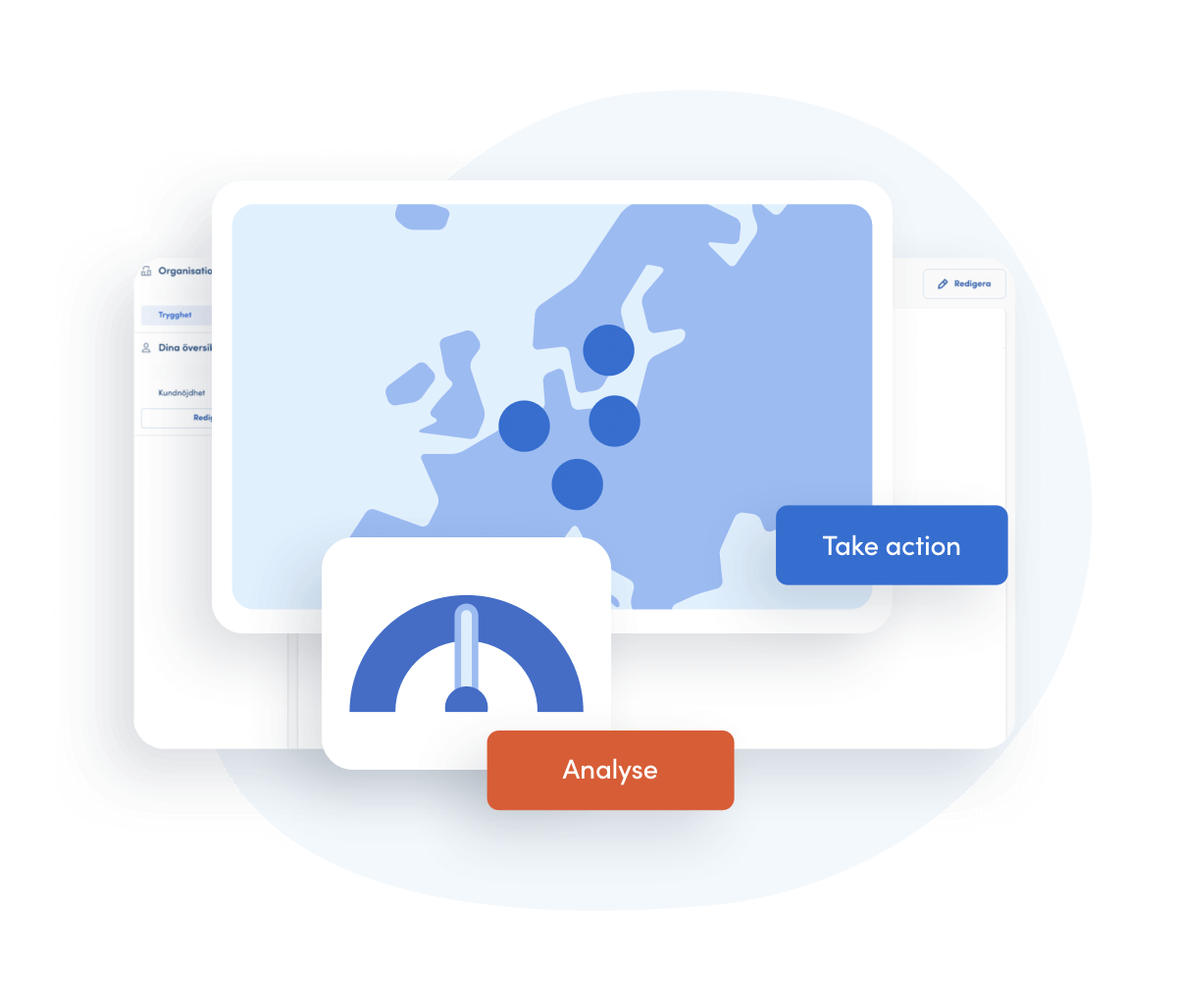 AktivBo Create
Our survey tool Create gives you the possibility to build and send out self-generated surveys, quick and simple directly in the Analytics platform. As a compliment to the predefined and integrated surveys by AktivBo, you can choose to create surveys from scratch or using predefined questions tailored for the industry. Identify specific issues, send out a short survey and take action on the result. All data streamlined in one ecosystem of tenant feedback.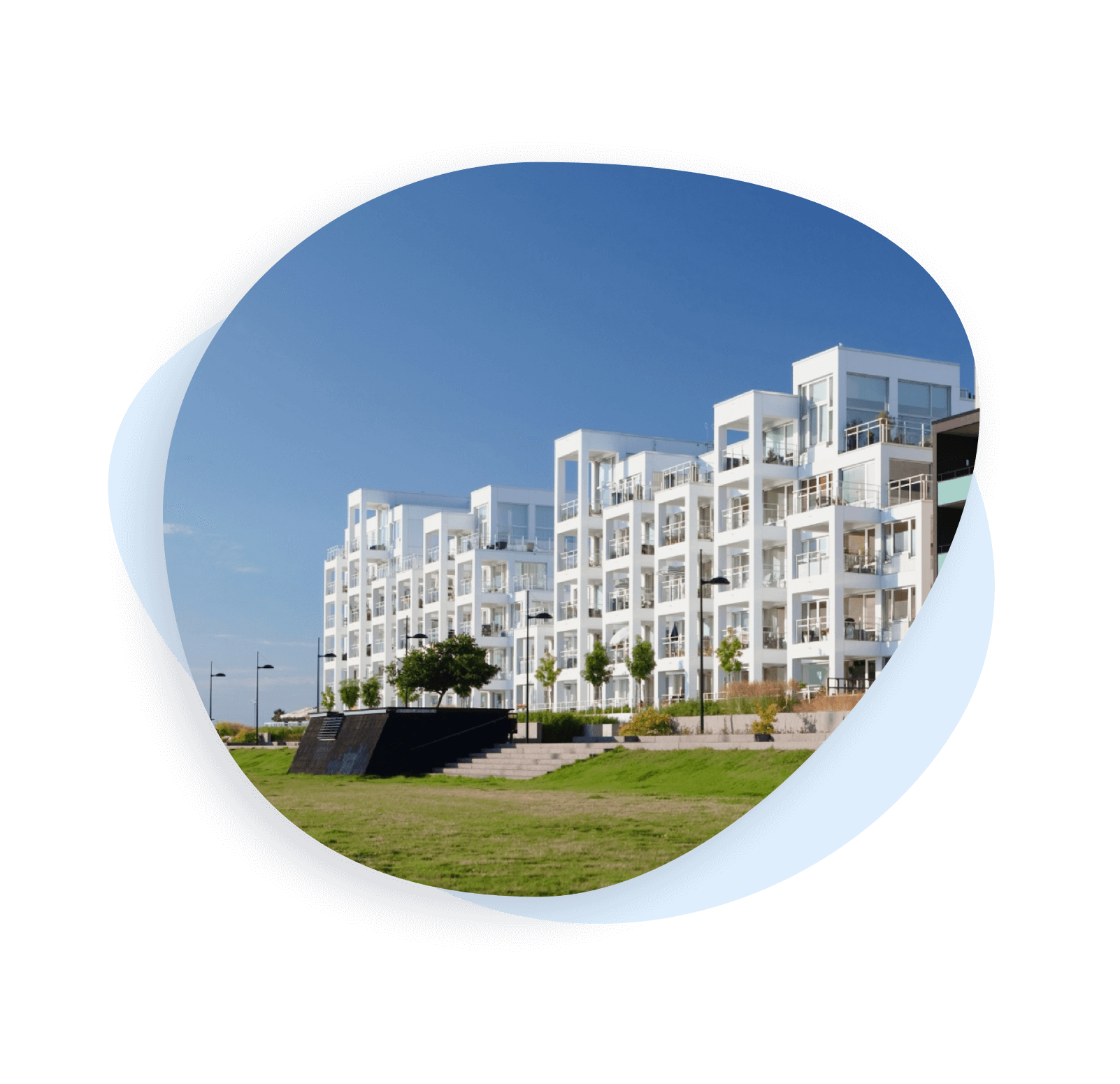 Why real estate companies choose AktivBo
Knowledge and experience driven by technology. We are specialists in unlocking the potential in organisations, enabling increased efficiency and improved bottom line results.
The development team at AktivBo is continuously working to improve our platform AktivBo Analytics....
AktivBo's platform and insights are important management tools for Vonovia. We use them to increase the satisfaction of our customers and to leverage potential in our processes.
Malte Hollstein
| Managing Director Customer Service
Vonovia SE